The House of Fools
I've been in Egypt for a month. So this is the time to renew my visa. Or rather to extend its period of validity because in Egypt, on arrival, at the airport, you are issued a visa valid for 3 months but if you stay more than one month you must also go to the immigration office to pay a fine (not much apparently). What happens if you do not declare yourself? Nothing I think, at worst you pay a mini fine when you pick up your plane back or you are being controlled? The logic? I'm still looking for it…
Careful, these informations are not exact anymore. Egyptian government changed the process for visa.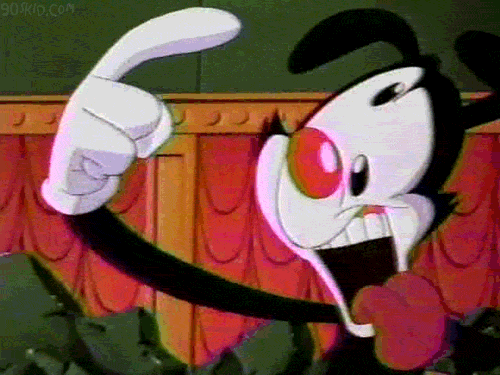 Difficult to find information on how to extend the visa. On the website of the French government, they just indicate that you have to go to the immigration office, Tahrir Square. It's a good thing, my hotel is a 5-minute walk away. I postponed my visit several times because of my schedule. Too many things to visit with my mom and I figured that an hour would probably not be enough. What a mistake! It's not hours but days!!! By pushing back, I ended up going pile-hair a month after I arrived. And this is a new world that has opened up to me.
I knew the Egyptian street teeming with people willing to help you if you have any worries. There I explored the Egyptian offices where the competitive sport of the employees is never to cross the eyes of the citizen in order to avoid or at least delay as long as possible any contact whatsoever. It's an art!!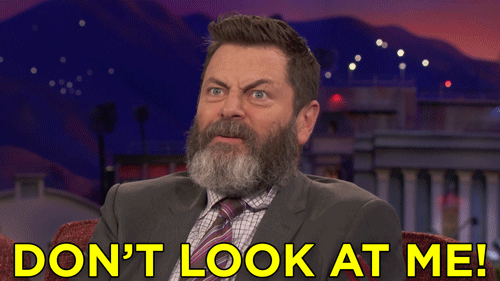 First day, 11am:
I find myself in front of this incredible building. You saw the number of Windows!! First control of the bag, I enter a kind of open hall, everything is written in Arabic… Okay, I'll go back to my steps, ask the controller where I'm going for the visas. "Up, by the stairs," he made me understand. Ok, let's go, 2nd control up the stairs, barely have time to open the mouth to ask the question again, the guy says to me "No. 55". Uh.. "No. 55" Ok It has to be written on my head. I find myself in a long hallway, with office doors, all numbered, then wickets-also numbered, sometimes in western numbers, sometimes in Arabic. I did well to learn the numbers when I arrived here:) I'm moving too far, I'm going back. Okay, number 55.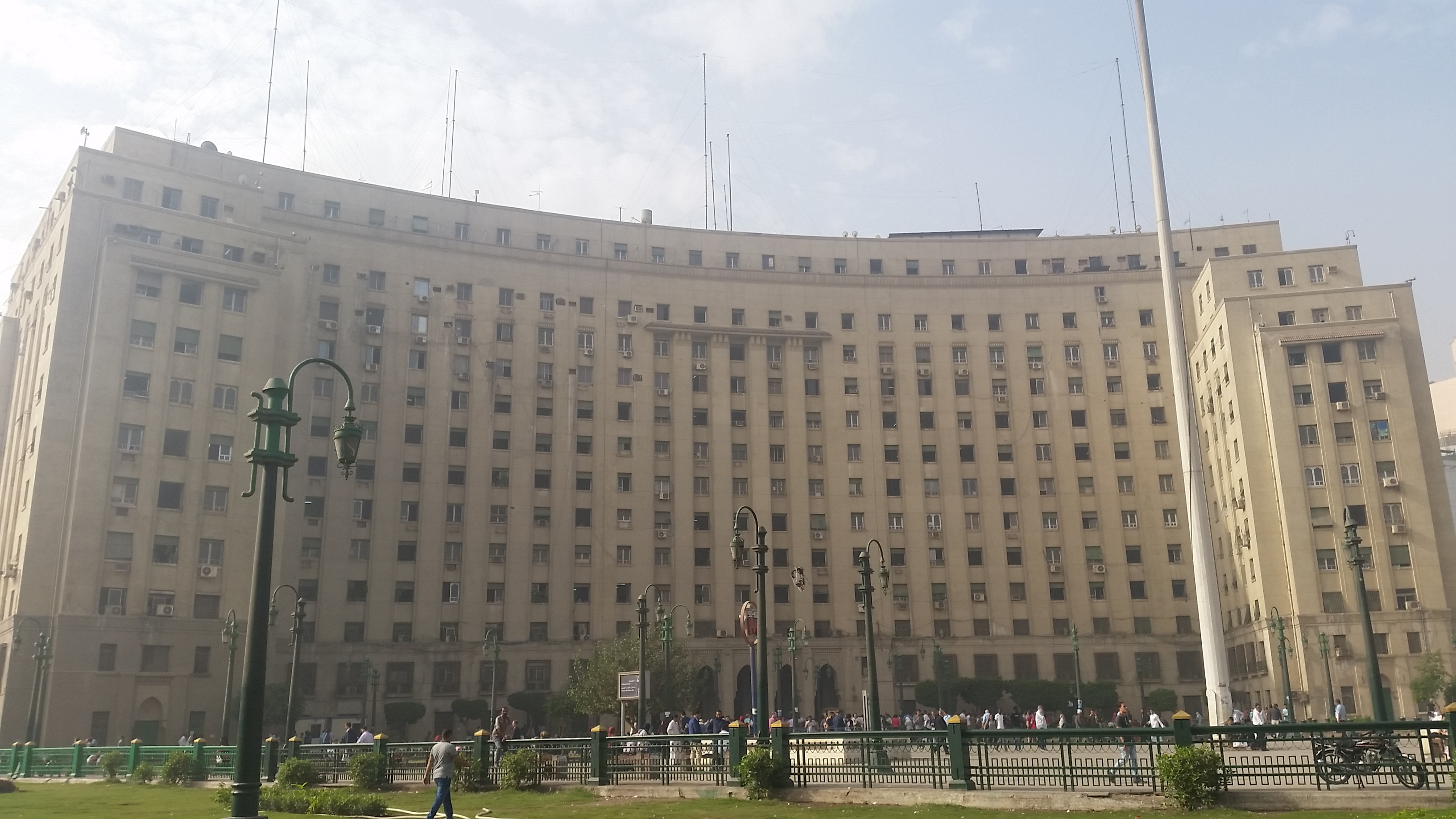 It's the reception desk in fact. To survive in an Egyptian administrative service, the basic rule is to know how to queue up to the Egyptian! If you passively wait for your turn, you can always wait… You have two options. You can do like most Egyptians: you slip between people to reach the wicket and you ask your question or even put your papers under the nose of the employee until he takes them (I hardly exaggerate). Because yes, it seems quite normal here to interrupt people in full discussion at an administrative desk. And as the employee responds to the people who interrupts it incessantly, I infer that it is the use… (And yes, inevitably, when interrupted continuously, everything takes longer). 2nd option, you are a tad (a bit in Arabic) more polite and you just put yourself behind the person who is in the process of dealing with the wicket and let it finish. With the risk that someone will pass you of course (whether someone happened before you or the last one arrived).
And it must be imagined, that the tail In front of the Egyptian counters, it is not a straight line but A waving mass of compressed people. And it's hot…
In short, I arrive to the window where I am told to join the number 30. All the wickets are in a very long hallway. I go to No. 30, where a sign indicates that for the tourist residence visa, you need a photo of identity and complete form No. 7 which is free. So I'm queuing up at the counter to get the form. I try to talk to the employees but they consciously avoid my eyes and there are thirty people at this window. It's already 10-15 minutes that I wait and the teller always talks with the same person. And I just want a paper to fill out…
I stop waiting and I start asking around me where is this form N ° 7. I did well to ask, it is just posed on a table not very far from the wicket, by cons No number indicated on it, just the mention of short and long term residence. I think it must be. In front of this table, there are about fifty people who squat, plugging the entire width of the corridor. I fill my paper and go to get back in the tail of No. 30 (luckily I had pictures with me) but someone says to me, no, no, you have to have the paper signed by an officer… Ah, what officer? They're gone, they'll be back in an hour… That's why there are fifty people in front of the table…
Ok, no problem, I leave… Since my hotel is five minutes away and I have other things to Do, like going to recover my forgotten bank card in the Bank distributor, I'll be back later.
Around 12:30, I'm back. Ah it is necessary to know that the offices close at 14h (which does not prevent the employees from taking a break to eat, leaving you, stunned, wait in front of the empty window). It's okay, an officer is present in his beautiful white habit (I was told that in winter, he put on a black uniform and that's how you know you changed the season). Standing behind the table, next to Window No. 30, he alternates (or even combines) signatures, cigarettes, sighs, discussion and rants. There are people, it is war to have his paper signed. Everyone puts his form literally under his nose, asks him questions, insists when he does not want/can not sign. He gets angry, he is lit his cigarette, he repeats probably for the hundredth time the same thing, he smiles, becomes serious again, sign…
I think about the strategy to adopt when, beside me, a woman in niqab (it is the big black Veil, which only reveals the eyes separated by a small net), speaks to me in French, she saw my passport, she is French , she married an Egyptian, she also comes to extend her visa, her husband is right in front of the officer. Neither one, nor two, she seized my passport and my form, passed them on to her husband, telling her to give them to the officer. What an idea! The officer rides on his great horses, why do we give him another passport that comes from behind, what are these ways… I do not know what is said but it is tense. The officer calls Mahmoud, the plainclothes police?, who recovers passports and forms and starts asking a lot of questions to the husband. I do not leave Mahmoud with a sole. It's going back and forth in the hallway, it doesn't make much sense…
Finally, Fatiha, the French, translates me, while Mahmoud peels my passport: he asks where is your old passport? I block, Ben I made it… Because he says there is no visa in that one. Well if, there is the Egyptian visa, I show it to Mahmoud but I understand with a time delay… There is only the Egyptian visa, the passport is new, as if I had done it again on purpose so that the Egyptian authorities do not see where I went. Aaaaah. Mahmoud still gives me my passport and asks the couple to follow him. Come on, Ciao, I'll go back in line. I end up coming in front of the officer. Can't hang his eye, I swear it's a crazy thing. When you want to catch someone's attention you look at it, I smile more, usually it works… Here, no eyes.
No problem, I know that, even if you do not look at me, you see me very well in fact, in the angle there… So I smile in the corner, telling me that it costs nothing, and better be nice if ever he is still angry with me… And then even this situation, it makes me laugh. There's the other one who lights up his cigarette so he can sign his paper… In fact this officer, despite the brothel, he makes people move in order, finally more or less. Whoever tries to pass before everyone else, he releases him, exasperated, by screaming him. Finally, I wait wisely before him, hands on the table to keep my place anyway. He takes my paper, the sign, drops an ash on it, hunts the back of the hand and gives me the form, always without looking at me… I'm sure he's a nice guy, actually.
By returning the form, he informs me: N ° 12. I thought I had to go to No. 30… But anyway, I'm off to number 12. There is almost no one in front. I give my form and my passport to the teller who speaks English very well but to the dropper. He needs a photocopy of the passport, he says. Ah, interesting, I have one in my belt, you know in case they steal my passport… Here I am removing my belt in the middle of the hallway to retrieve the photocopy. Except that the paper, soaked in sweat (yes yuck) and that it crumbles.
So I have to go make a photocopy. The cashier gives me the passport with a paper and it tells me vaguely a direction. We have to go pay the bank. Ah, what number? The bank. Okay, no number. And besides, nobody warned me that it was paying this story. I'm looking for the bank, the bank? The bank? I'm told the direction, it's in a perpendicular hallway. I'm coming to the bank counter. 1120 Egyptian pounds tells me with a big smile the guy behind the glass, 60 balls what. But you are so happy to have arrived at this stage that you are paying for.
Oh yes but heck, do I have 1120 pounds on me? They don't take the card or the Euros. I am lucky, I withdrew a lot of money a few days before (because I had forgotten my MasterCard at the bank, the one with which I have no fees abroad. So, I withdrew the sub with the Visa, on 100 balls, 7 euros Commission! Part of which is fixed. That's why, better to withdraw a lot of money at once) anyway, I pay, I take the receipt and I return to No. 12 who wants to photocopy. A photocopy of the Passport Identity page, plus that of the visa. Good to know. I saw that the photocopy service is at the bottom of the building, in the lobby. I'll do the photocopies for a few books, and I'll be back at number 12.
Until when you want to stay? 2 months, until December 22nd, as it is written on paper. After talking with the officer who was passing by, yes the one from just now, which, incidentally, has something he wrote on my form saying to the teller something of the kind, ah yes I was mistaken, the latter resumes the discussion with me To tell me that it puts end of January on the form. Ok. Then he said to me: Come back tomorrow, 9am, wicket number 13.
Ah. But I can't, I'm going back to Ismailia. I could only be there around 11am in the morning seen the traffic… He's not answering me. I insist. No problem, no problem ends up telling me without looking at me anymore. The discussion is over.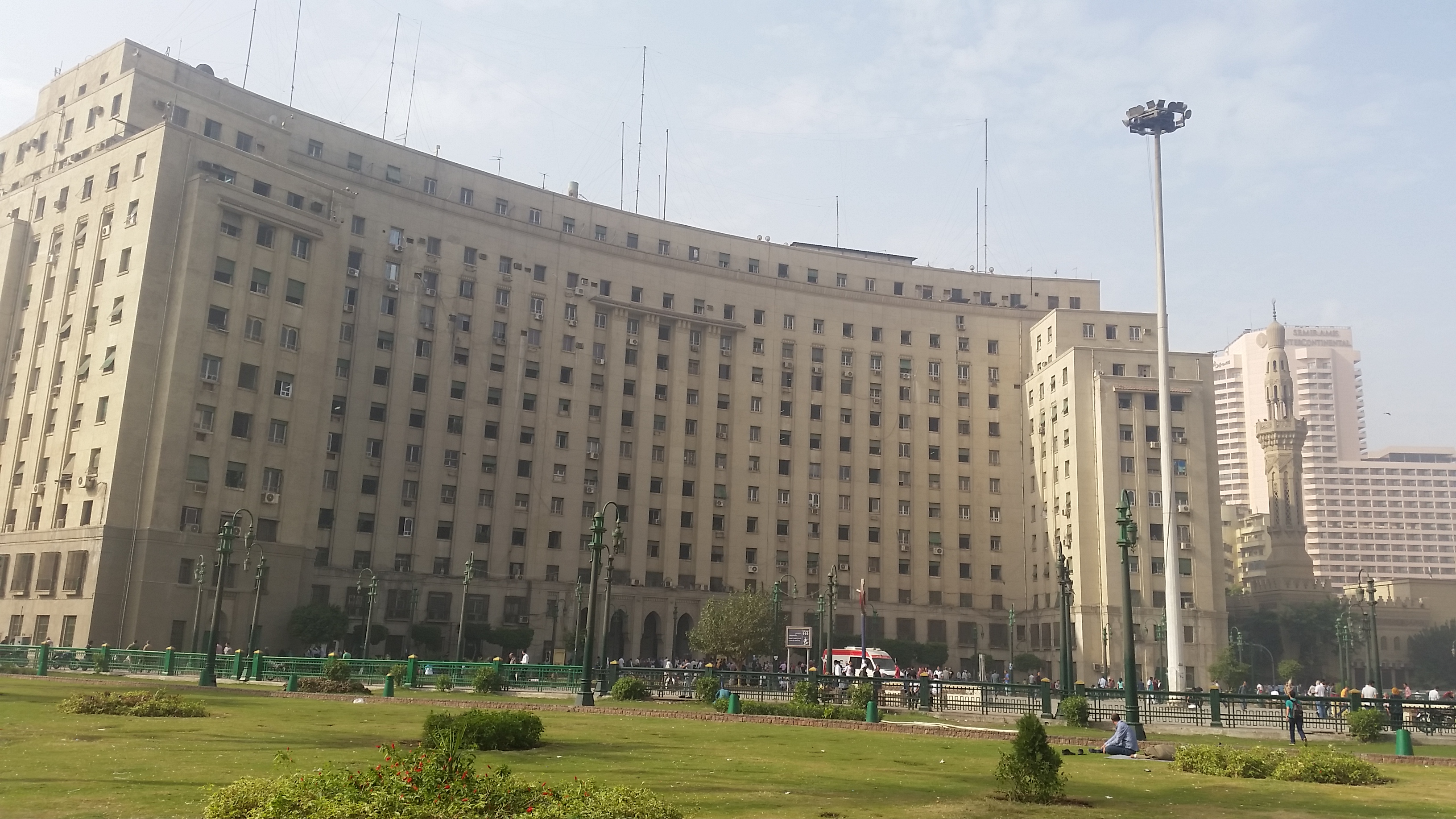 The next day, 11am
I'm coming to the immigration office. I'm leaving my camera in control. I forgot that we do not go anywhere with a camera in Egypt unless eventually paying in tourist attractions. Head upstairs. The teller told me No. 13 but I'm sure it's 30. So I stop at 30, always so many people in front, I make a pass, I show the little word written by the wicket N ° 12 on my passport and the employee says to me: N ° 38. Big smile.
I go to 38, well it says tourist residence visa processing, it makes sense. At this wicket, I meet the most unpleasant employee ever met. I'll show him the passport. Too late, too late, she tells me, without looking at me of course. Tomorrow at 10:00. Good no worries, I understand the procedure by listening to him talk with other people who want to get their passport given earlier: We deposit the passport at 9am in the morning (or 10h, but as a precaution 9am is better) and we come to look for him in the afternoon Once the visa is stuck in it. In case, I still insist, there is no exception? In Egypt, it often happens that you are just told not by principle, and it is enough to insist a little bit for the answer to change, without necessarily giving Backchich. She does not answer me, and she stands for her lunch pose leaving the counter empty and especially all the other people who want to retrieve their passport without answer.
I then meet a Zealand, who needs her visa the same day, because she works the next day and then go to Dahab, to Sharm al-Sheik, in the desert. Well I don't care, I can come back the next day but it is galley of the shot. In addition, she is upset by the situation, the lack of information, the attitude of the employees… I am trying to get the attention of the people sitting in the offices behind the wickets. But in the game I will not watch you… They're pretty strong. Finally I can respond to a guy who passes by the window. I explain the situation, she can't wait, she has to leave tomorrow. Do you have a bus ticket, a plane? Asks the employee, she gets excited, no and why should she have one… (She goes with friends) Mal stuff, the guy takes it badly, turns his back and breaks without more watching us… How it still works better with smiles.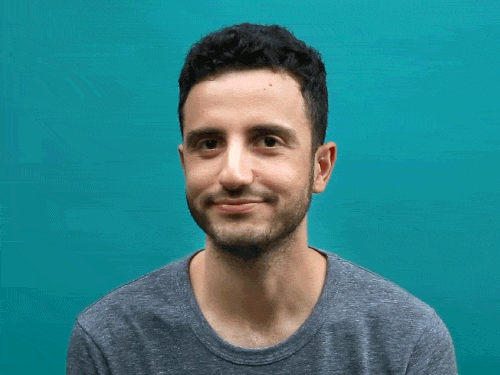 The teller goes back there but goes in the hallway, I try a, please, help us… The answer is clear, she looks at me, angry, NO. Okay, at least that's clear. I try to contact people who know high ranking people in the building but it takes too long. I apologize to the neozélandaise and tell her that I think it is well done for today. We split up, I get my camera back without forgetting to leave a Backchich to the employee who kept it, 10 pounds, 50cts.
Day 3, 9am
This time I am on time and everything is going on wheels. The hallway is already armored with people lining up everywhere. Direction Box 38. Phew, here, there is hardly anyone, and the lady, behind the glass, different from that of the previous day, smiles! Yes, yes, she's smiling. We're waiting for his turn, almost online. I give my passport, she tells me to come back at 1:30. Yesterday the teller asked people to come back at 1pm so as a precaution I return at 1pm…
Surprisingly, the teller still smiles. But it must be noted that the employees, whether they are or not, are very patient. If the officer is allowed to shout in the hallway, they speak quietly, when they speak… Despite the hundreds of people who verbally assault them every day. In their place, I think I wouldn't last two days. And it should also be clarified that apparently their salary is really not terrible, about 3000 pounds a month… 150 Euros is the price of job security apparently.
Arrives a European, fifties, angry, a little panicked, she wants to go in front of everyone. I'm asking him what's going on. She tells me she wants her visa back. Yes, like everyone else I tell him. No but the others, they can go to any wicket me I have to go to 38… I take it back, no we are all tourists here, it is not because the majority has a dark head that they are not tourists… She calms down… And stop trying to overtake. On the other hand, she invective anyone trying to get past her. In a few minutes, I get my visa (yay) valid until the end of January. Behind me, I find the Traveller Zealand, who has laid a day off to return and who also recovers her passport. End of the adventure, we will celebrate both around a good fresh mango juice.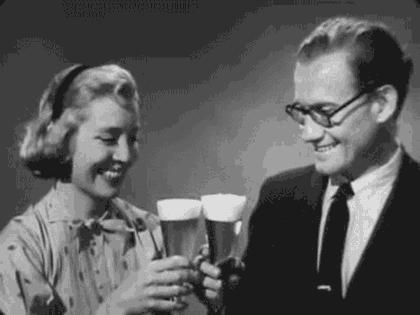 Who said that the administration Egyptian was complicated?