The sense of Welcome
After a few days spent at Gouda in Cairo, I joined Mohamad, the couchsurfer who had put me in touch with Gouda and his family. He lives in Ismailia, a town close to the Suez canal.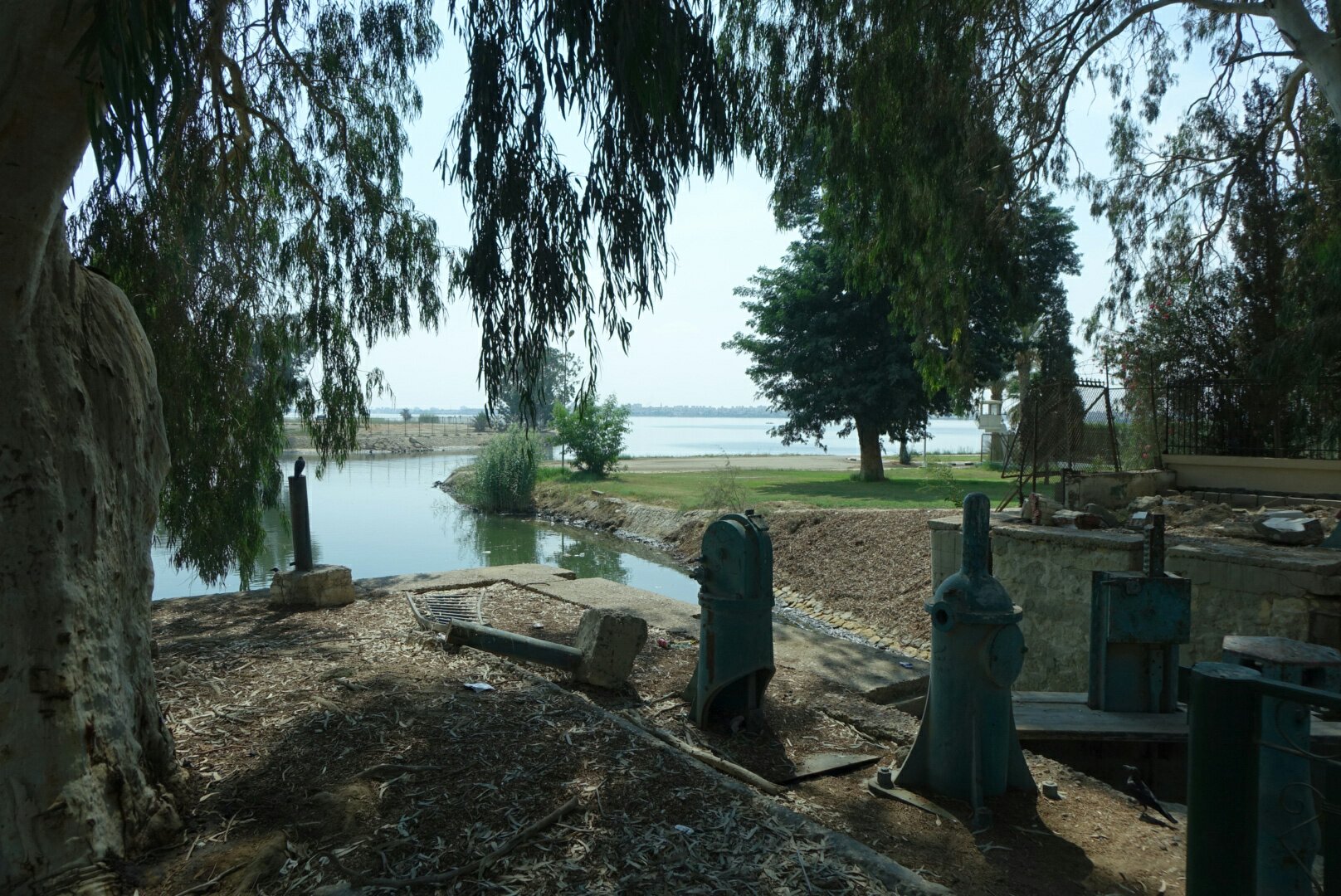 Ismailia was founded during the work of the Canal (1859-1969). The first stone was laid in 1862. I do not remake the whole history of the city but if you are interested take a look here.
As Gouda went to Ismailia for work, he dropped me off at Mohamad. The Welcome to Naïma, his mom was just amazing. I was treated like a princess for three days: hosted, nourished, bleached (and ironed too…).
Naïma's kitchen is delicious. Whether it's the traditional breakfast: foul (seasoned red bean purée), falafel, cheese, aïch bread topped with fruit, salads, eggs…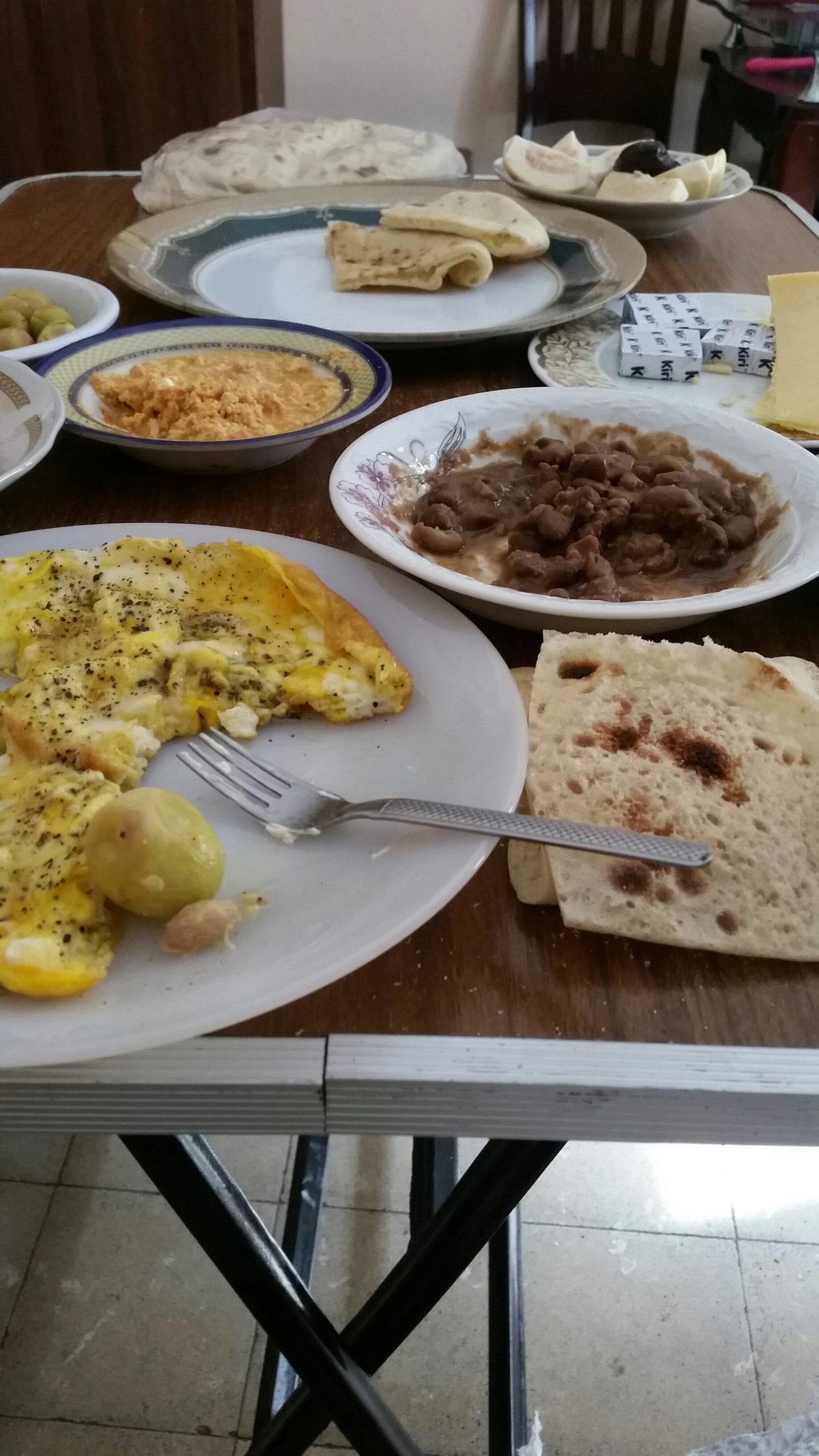 Or the traditional dishes that she cooks for hours… I think thanks to her I have already tasted the best Egyptian recipes: Fish tajine, grilled duck, the best vine leaves I've ever eaten… And today she has prepared crab… Crab!!! Good in return I made pancakes with it. I think she liked it because she tried to do it later.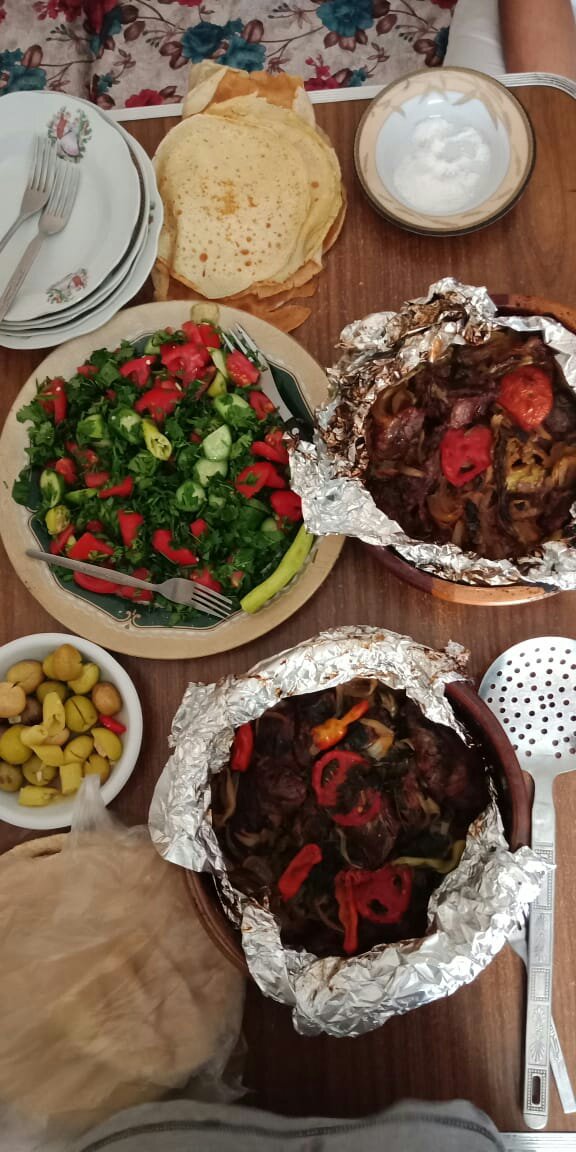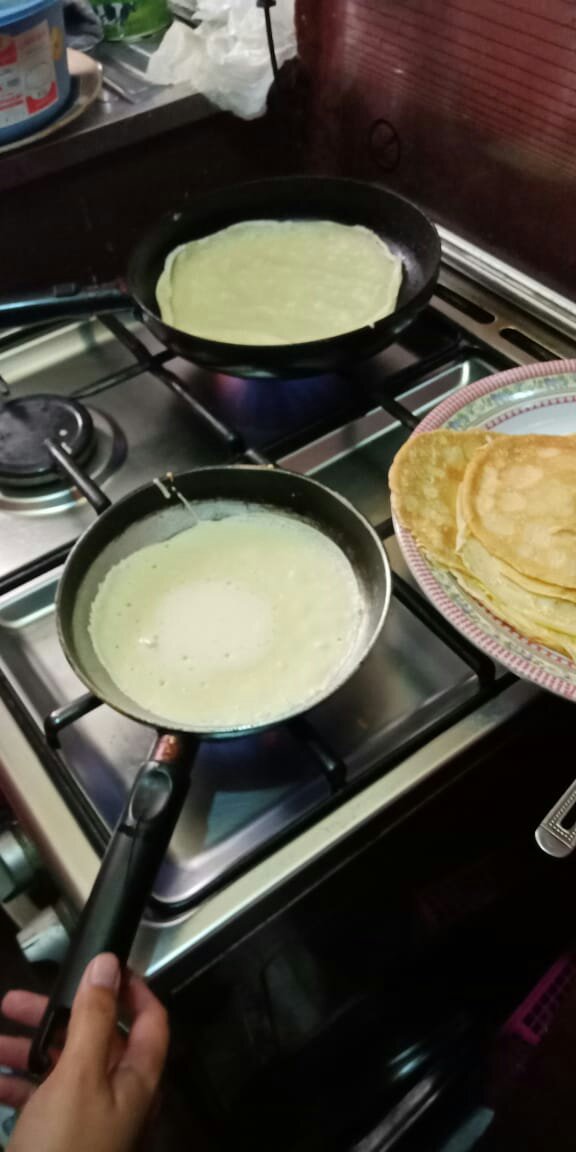 Since I'm in Egypt, I can't help but be ashamed of how we welcome foreigners to France. Every time I travel to a country (almost) everyone welcomes me by a "welcome in… (replace by any country in the south of your choice) ". You ever say "Welcome to France" To a stranger? I know there is a nationalistic side that I do not like too much. But still, we can override no? It is important for a traveller to feel welcome in a country.
And I welcome perfect foreigners at home with Couchsurfing, I feel that I would never be able to welcome them as fully as they welcome me in their family. I love to welcome guests to my home but there is always a but, see…
But not too long because I like to find myself quiet at home;
But I'm not a fan of guided tours;
But I will not pick up my guests at the airport etc.
So yes, I leave them the keys of the House, I cook for them but still I do not adapt to my guests. I expect them to adapt…
Here in Egypt, I have to go out of my way so my hosts don't change all their plans for me. How is it possible that they are so extremely kind and anticipate the least possible request… Because it looks like something totally natural to them…
In short, I still have a lot to learn to achieve the same degree of hospitality. But I'm not despairing, I'm sure I can make it happen. It's a question of self-sacrifice, I believe. And when you are so well received, you want to return the same thing to the hundredfold. So I feel this self-sacrificing feeling engrossed in me. In three years, I might be the new Mother Theresa 😂. I'm joking, but at the same time, when you're experimenting with this kindness, I can understand that after you just want to give.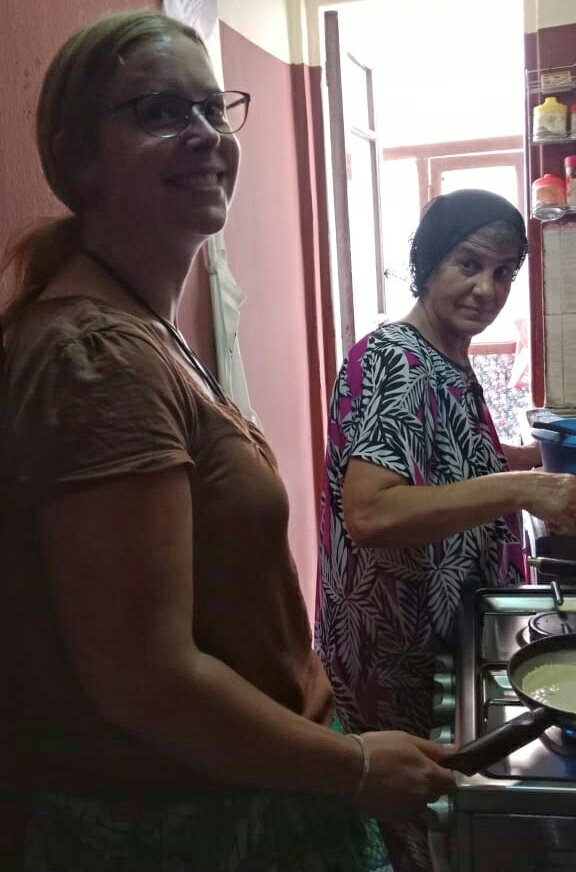 To get back to my stay, the nice thing about Ismailia is that it is much less crowded than in Cairo and that it is much greener. People seem a lot quieter and quieter. Well there are No 10 000 things to do that's for sure. Basically, the main activities are strolling along the canal, sitting in a park or sitting in a café near the water or in town. But it's very relaxing. And we can also go bowling or billiards!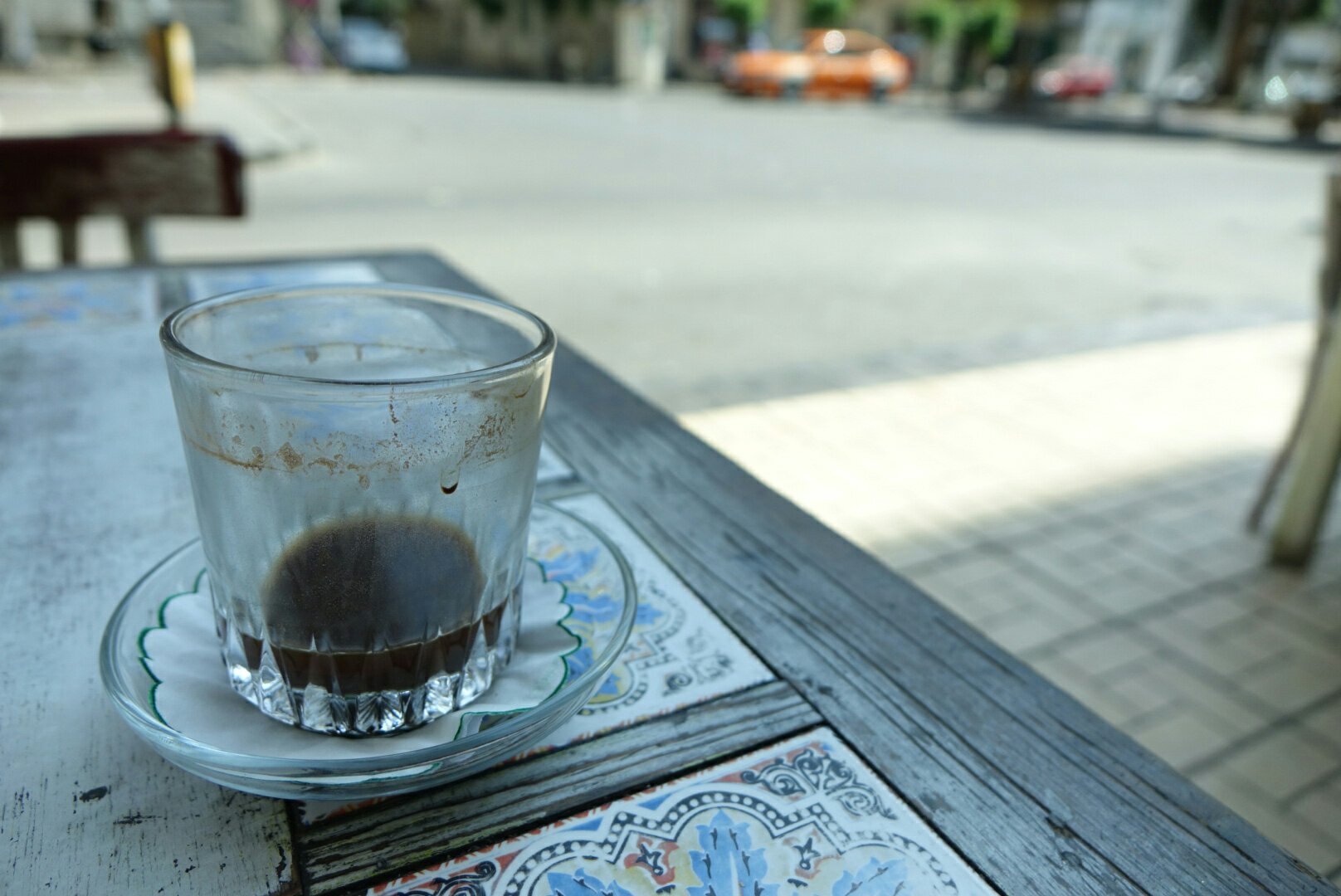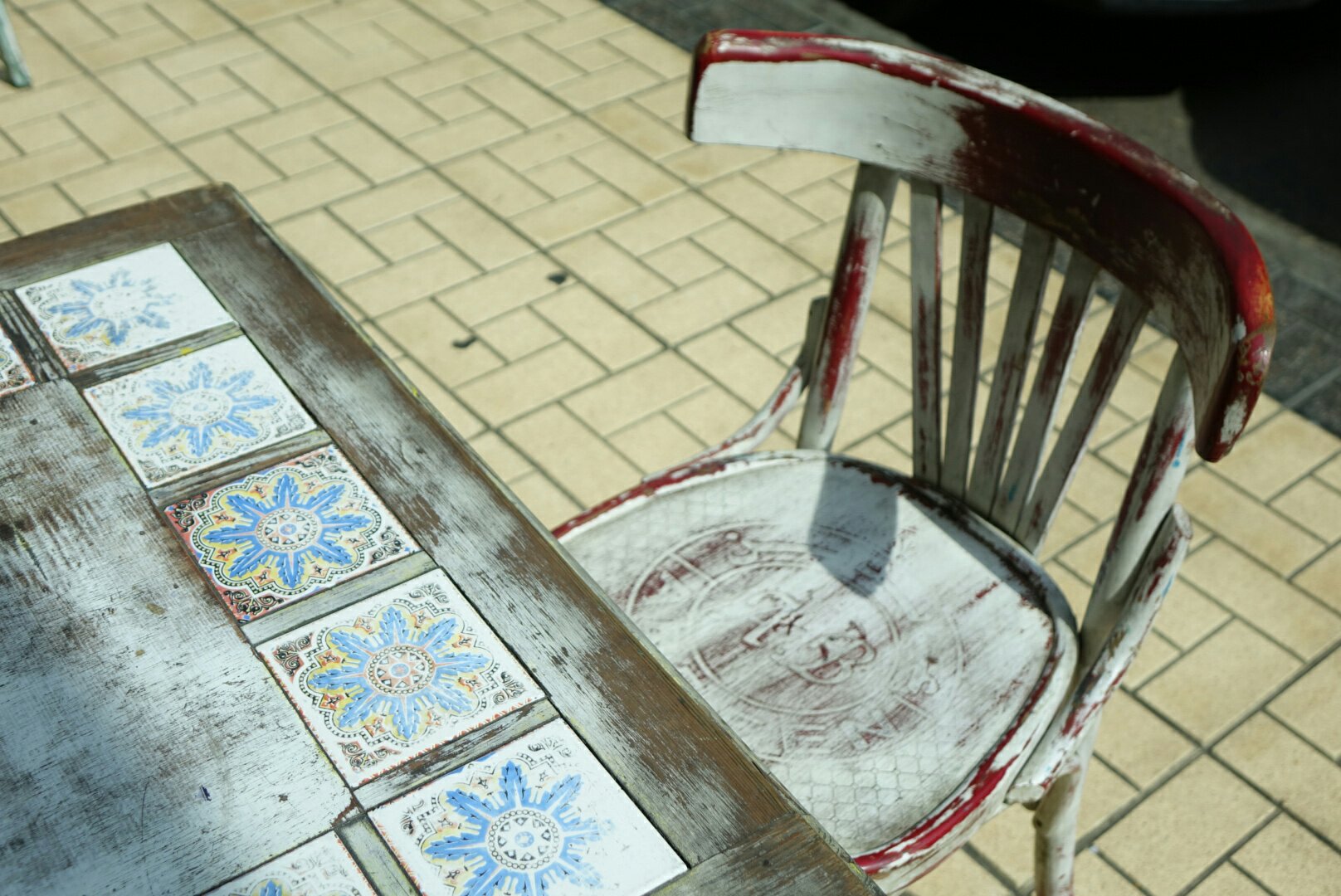 Especially, in three days, I made friends for life.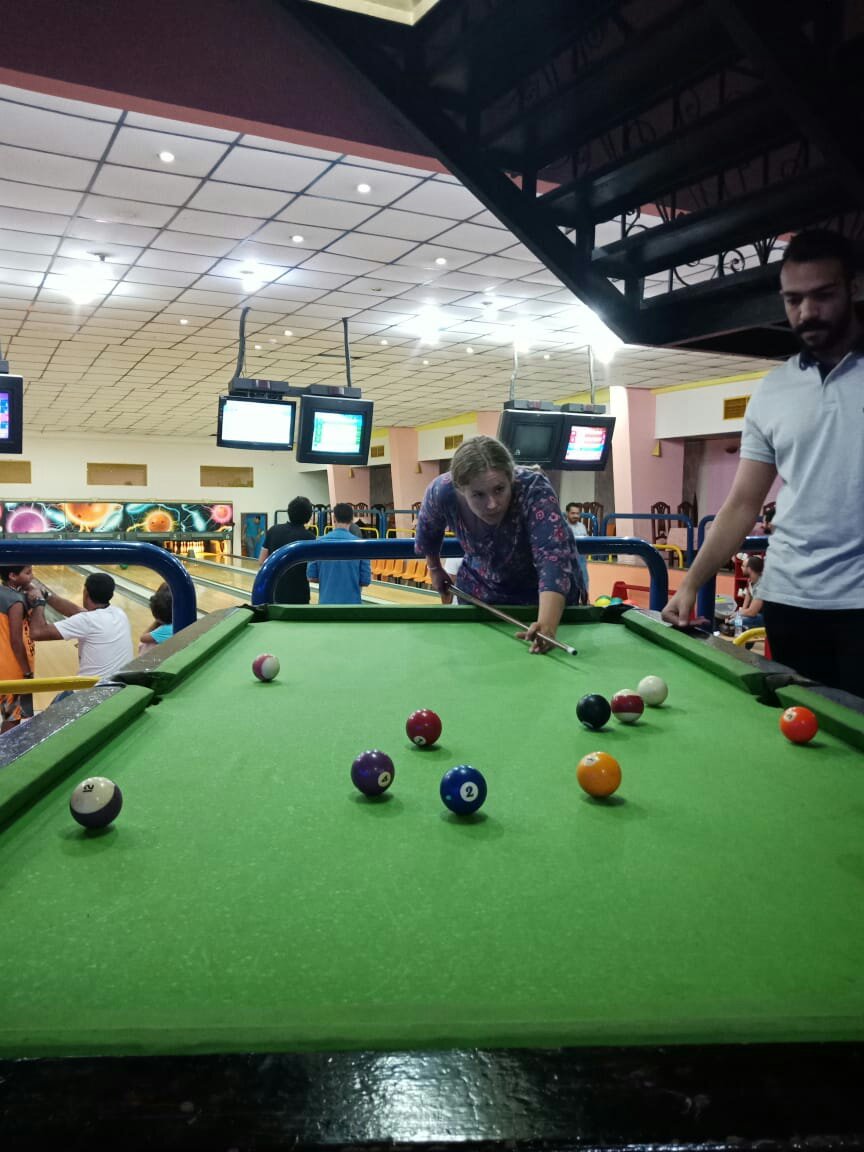 Khaled, Meeda, Mohamad
It's so easy to meet people in Egypt… Just you cross the street and it's gone. When I think that in France, one of the first things we teach children is not to talk to strangers… How do you expect us to be able to be friendly with strangers then growing up? It's too sad this inability to weave ties simply. 😢 and suddenly in Egypt, I also have this feeling that people are much more inclined to help each other and much more tolerant. And it is so much better given the state of total disorganization in which they live. And I think both are obviously related 😊. Finally we in France, the infrastructure and services work well enough so that we need each other more so…
Go some last pictures of Ismailia to finish 😉
The fresco bordering the canal: there is a traditional Egyptian dance and instruments, the war with Israel and a bridge which I do not remember the origin.
[Gallery columns = "3" ids = "1214, 1213, 1211,1210"]
But my favorite mosaic is this:

Church, mosque and Synagogue together 😊.
How to get to Ismailia?
It's very simple. In Cairo, just get here, get back into the building (it's noted Mall but it's the bus station) you go to any of the Delta East Bus Company's counter (even if it's not rated Ismailia) and you ask for a ticket. There are buses every 1/2 hour or so every day. The departure of the buses is on the lower floor, it is indicated by panels.
Good visit!