100 Days in Egypt 1/5
It's been a little over 100 days since I left France, so this is the opportunity to tell you a little more about the places I visited here. Especially since I almost stopped publishing articles because of all I have to do for the project. So I decided to start a small serie of articles about my excursions. Subscribe here, if you want to be warned when a new article in the serie is published.
Hurghada, tourist town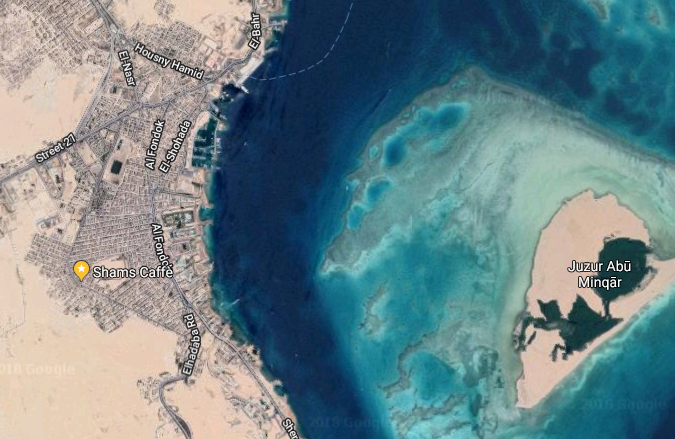 First of all, this town has an impossible pronouncing name for me.
I went there in September after my week of diving cruise from Port Ghalib, near Marsa Alam, before going by bus to Cairo. I stayed two nights at Victor's, a friendly couchsurfer who made me visit the very touristy marina, a little disneyland, I have to say, as well as, more typical, the fish market. It is in this first Egyptian city that I learned that we don't walk on the sidewalks in Egypt since the passage is almost always blocked with merchandise to sell, shops or garbage. It was also there that I learned to cross the road by zigzag between the cars. But my skills have clearly strengthened in Cairo!
Ghalib Port

Ghalib Port
It was also in this city that I realized that if you want to withdraw money from a distributor, you have to prepare to visit 3-4 of them to find one that works. There's a real maintenance problem in Egypt. For everything. Whether it's about machines or just the care of the place.
Parrot Fish

Aïch

Konafa (yum!)
Very important, I ate in Hurghada my first cheese Konafa, the first of a long series of Konafa of all kinds. Konafa is the name of this crispy paste a little yellow, often formed of lots of small vermicelli (but not always). To complete the series I have to taste the mango Konafa but the season is over. Speaking of Mango, I obviously eat a lot of them in Hurhada, of all sizes, green, yellow, red, so delicious.
To be honest, I'm not very fond of Hurghada, too many tourists disrespectful of Egypt and not so much to do. That's my first impression. That said, I might go back to dive.
Ismailia, the City of Friendship
I already told you about Ismailia. I spent a few days there at the beginning of my trip and I made real friends. So I go back regularly to see them, but also Naïma of course, because I can not survive without Naima's cooking! It looks stupid but I still have to visit some beach in Ismailia. Can't understand why my friends didn't bring me there yet !!! So that's what I will do next time.
The Lake

Crab Mountain at Naïma


Credit: Mohamed El Masry
End of this first article about my visits. The next episode will be released next sunday! Subscribe here, if you want to be warned when a new article in the series is published.